Memorial Park & Seaside Funeral Home Serving Seaside, California
The staff members of Mission Memorial Park and Seaside Funeral Home will guide your family in creating a meaningful ceremony to honor the life and memory of a loved one. A ceremony can be anything you wish it to be: simple or elaborate, traditional or unique. No matter how it's tailored, such a ceremony is an important step in recovering from loss.
Most Popular Flowers & Gifts
Featured funeral home Services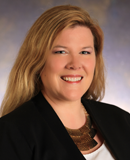 A Letter to My Community Family
Ellen Broaddus
General Manager, Mission Memorial Park & Seaside Funeral Home
Read More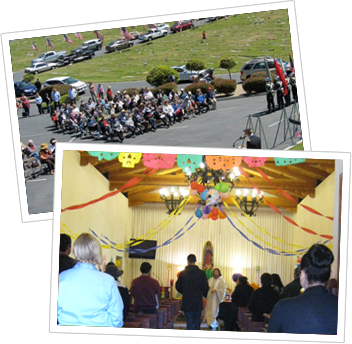 A Letter to My Community Family,
When I think of the word "community" I envision a group of people with not only proximity in common, but unity, cooperation, and kinship. That is why the staff of Mission Memorial Park & Seaside Funeral Home treats everyone who walks through our doors as Family. We have the unique setting of being both a cemetery and funeral home in one location. This allows Families the comfort of having our professionally trained staff guide them through honoring their loved one with unique tributes and choosing their final resting place. Being a neighbor to the Fort Ord community we have a great respect for our Veterans and their spouses, and have several designated areas in our cemetery of honor them. We offer a full array of services including burial, cremation and memorial packages; domestic and international travel to another location for services and burial. We also offer, advanced planning for cemetery and/or funeral services with affordable payment plans; reception options, and creative ideas to memorialize those in our community who go before us. Annually we hold remembrance ceremonies on Memorial Day, 9/11, Dia de los Muertos and much more. Check our Community Outreach page to see what special events we have coming up.
Mission Memorial Park & Seaside Funeral Home has served this community since 1988. Our quaint mission style chapel and the spectacular view of the bay from our beautifully manicured cemetery is a serene backdrop for any type of Celebration of Life. From our well-earned reputation to the care and compassion of our staff you will see that it is not just our job, but our privilege to be there for our community when it matters most.
Gratefully,




General Manager, Mission Memorial Park & Seaside Funeral Home
CLICK HERE TO CLOSE